Explore sustainable investing at Hermes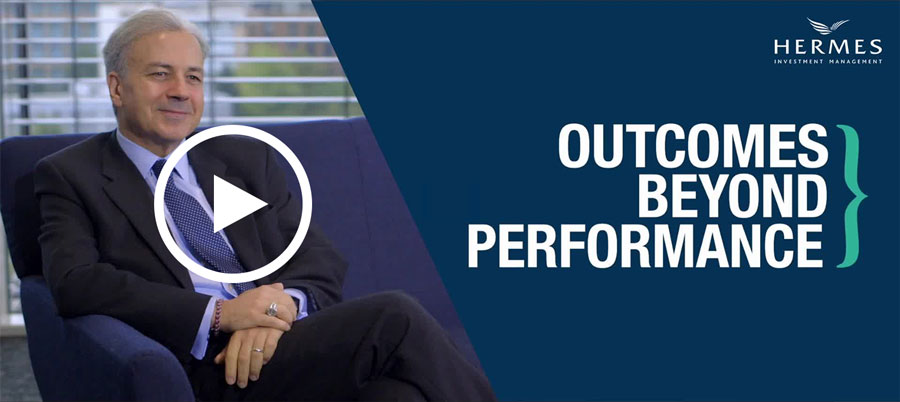 An asset manager with a difference
At Hermes, our primary purpose is to help our clients retire better by providing-world class active investment management and stewardship services. Alongside this is a commitment to delivering holistic returns - outcomes that consider the impact our decisions have on society, the environment and the wider world. We aim to help people invest better and retire better, while at the same time creating a better society for all.
ESG investing provides more than a feel-good factor: it can also be good for portfolio performance.
ESG Investing: It still makes you fell good, it still makes you money
The need for valuable ESG data sources continues to grow, fuelling the evolution of our bespoke analytical tool, the ESG Dashboard.
Equitorial
What is environmental, social and governance (ESG) investing?
Guide to ESG Investing
Bringing clarity to ESG investing
Bringing clarity to ESG investing
Infographic: Delivering holistic returns
Delivering holistic returns
Integrating environmental, social and governance risk analysis into our investments.
Integrating ESG risk
In this paper, Hermes CEO Saker Nusseibeh argues that the current 'professional' understanding of investment theory seems to frame the financial world almost as entirely separate from the real world that ordinary investors and beneficiaries live and work in.
The Why question
In order to analyse ESG risks with greater precision, we have developed a pricing model to capture the influence of these factors on credit instruments.
Pricing ESG risk in credit markets
Hermes featured funds
All Hermes funds integrate ESG, here we feature three:
The value of investments and income from them may go down as well as up, and you may not get back the original amount invested.