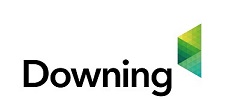 When it comes to asset management there is no shortage of supply. Therefore, an investment provider seeking engagement in the adviser market needs a standout proposition.

Downing Fund Managers is an investment boutique that focuses on exploiting market inefficiencies using active strategies to drive outperformance for investors. The flagship vehicle, The Downing Monthly Income Fund, captures the inefficiencies in the smaller companies segment of the UK market. The Fund provides a differentiated source of income in an all-time low interest rate environment whilst giving investors access to the strong levels of capital appreciation that can be achieved through smaller company investing.

Why invest in smaller companies?
Better performance– Smaller companies have significantly outperformed their larger counterparts
A larger hunting ground – There are c.10X the number of potential investee companies
Informational A-Symmetry – There is far less analyst coverage of smaller companies, creating opportunities for the diligent investor to gain an informational advantage over the market
Better value– Smaller companies can generally be bought at lower valuations than their larger peers
Downing Fund Managers offer investors three distinct ways of accessing this opportunity via:
Downing Monthly Income Fund
Downing UK Micro - Cap Growth Fund
Downing Strategic Micro - Cap Investment Trust PLC

Downing has over 30 years' experience of investing in smaller companies across venture capital, private equity and public markets. This experience has helped refine a rigorous investment process that builds upon a private equity foundation and adds traditional fundamental analysis and market awareness.

The Downing Monthly Income Fund

The key differentiators of this fund are:
A differentiated source of income – 56% of UK Equity Income assets invested in 20 companies

Low correlation with the UK market

Premium yield (4.4%)

Small – cap advantage

Unique approach to income generation

Private equity style due diligence

Rigorous risk management processes

Best practise portfolio management

Monthly distributions
Talk to Downing
If you would like to understand more about the Downing approach then please contact their adviser helpline on 020 7630 3319.
For an overview on Downing Fund Managers