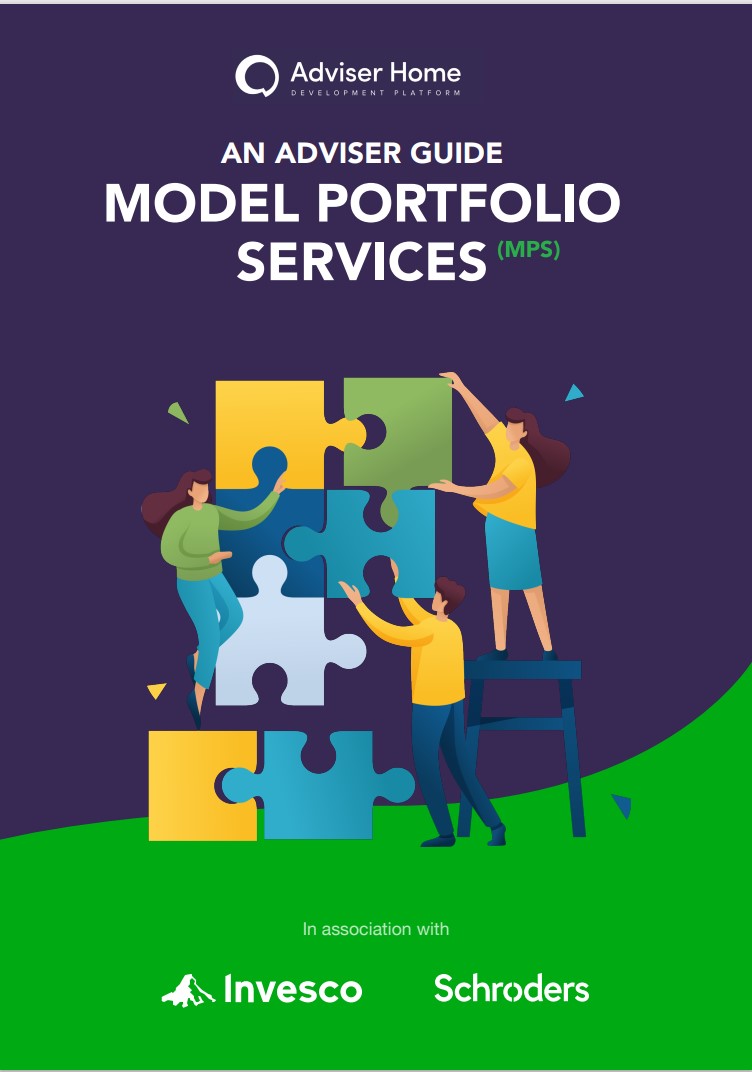 Model Portfolios are now a central element in many adviser's investment propositions. So we've put together this new Guide – edited by leading financial journalist Adam Lewis and in association with Invesco and Schroders.
The MPS Guide covers:
• The development of model portfolios
• Why chose an MPS?
• MPS v Multi Assets
• Putting together an MPS
• A check list for advisers when selecting an MPS
We also offer Defined Learning Objectives and 30 mins CPD with the Guide.

The Guide offers insight and research from Invesco and Schroders along with perspectives from leading investment experts and UK advisers.
You can access the MPS Guide here – and we hope you find it of use in your practice