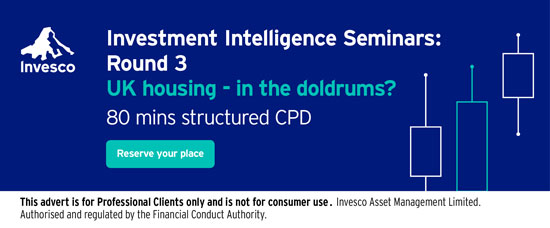 Register now for Round 3 of the Invesco 2019 Investment Intelligence Seminars, running from September to December with over 70 venues and dates to chose from. These are amongst the most popular events in the market - spaces go fast, so make sure you sign up! Register here>>
UK housing – in the doldrums?

With the housing market now seemingly in the doldrums, Invesco will revisit the main drivers of the UK housing market, look at the reasons behind the slowdown and consider what the future might hold, along with our usual macro update.

Secure your place

Visit the Invesco event page for further details and to find the nearest seminar to you.

CPD

Attendance will qualify you for 80 minutes structured CPD, so don't miss out!