The LifeCash Pro App allows advisers to provide clients with a simple to use, visual picture of their cashflow planning using their iPad. It has been designed to engage the client immediately, covering both their accumulation and decummulation needs.
The App shows how much the client needs to save to get the lifestyle they desire in retirement. Using their income and existing assets, and applying investment return calculators with inflation, you the adviser, can easily demonstrate the shortfall required for regular savings in to pensions and investments to bridge the clients savings gap. All done using simple graphical representations of water, taps and tanks as shown below:
View a demo here.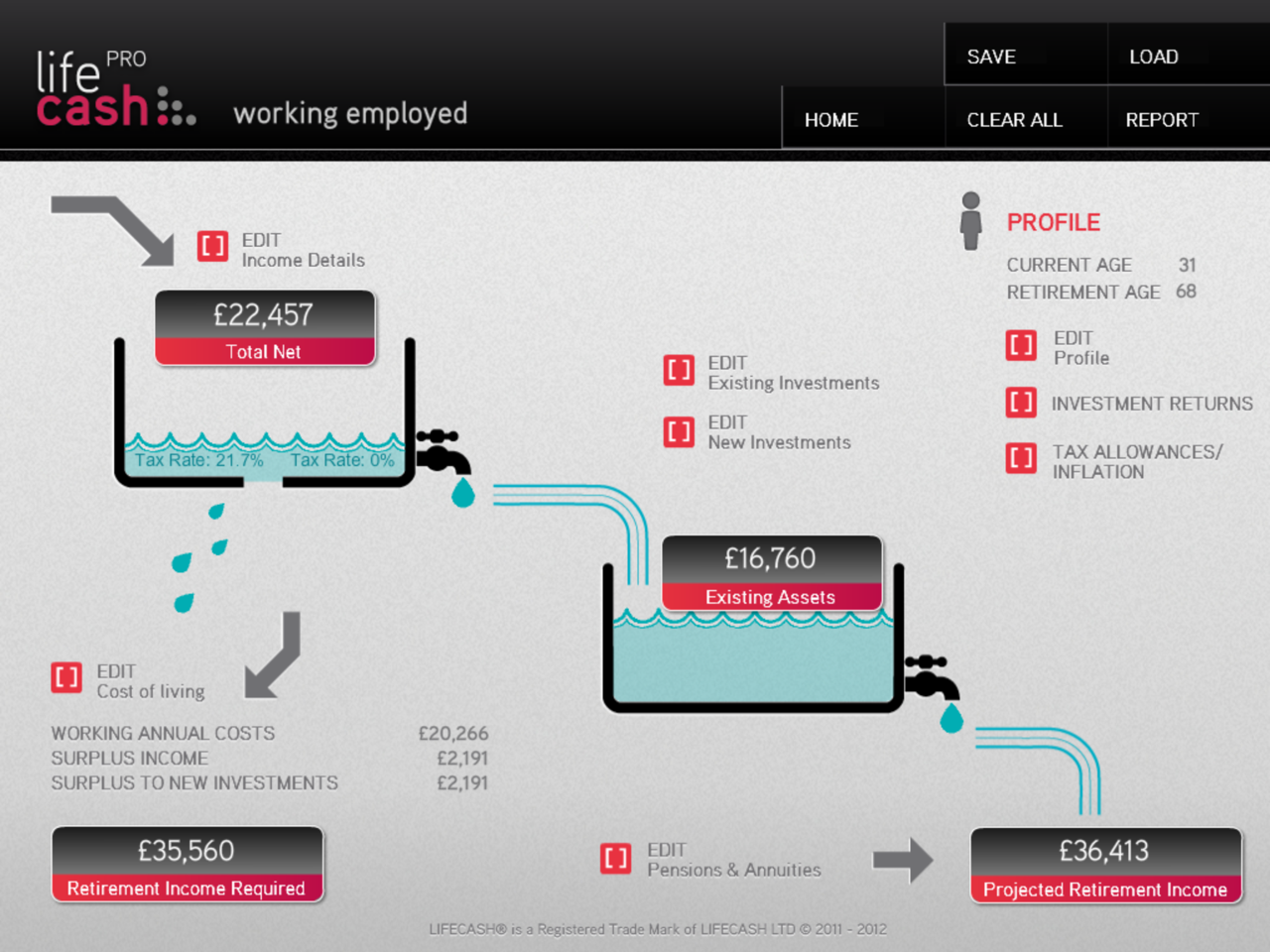 Alternatively, it can graphically demonstrate an inflation linked income in retirement which should prevent them from running out of money, or leaving too much subject to tax as shown below:
View a demo here.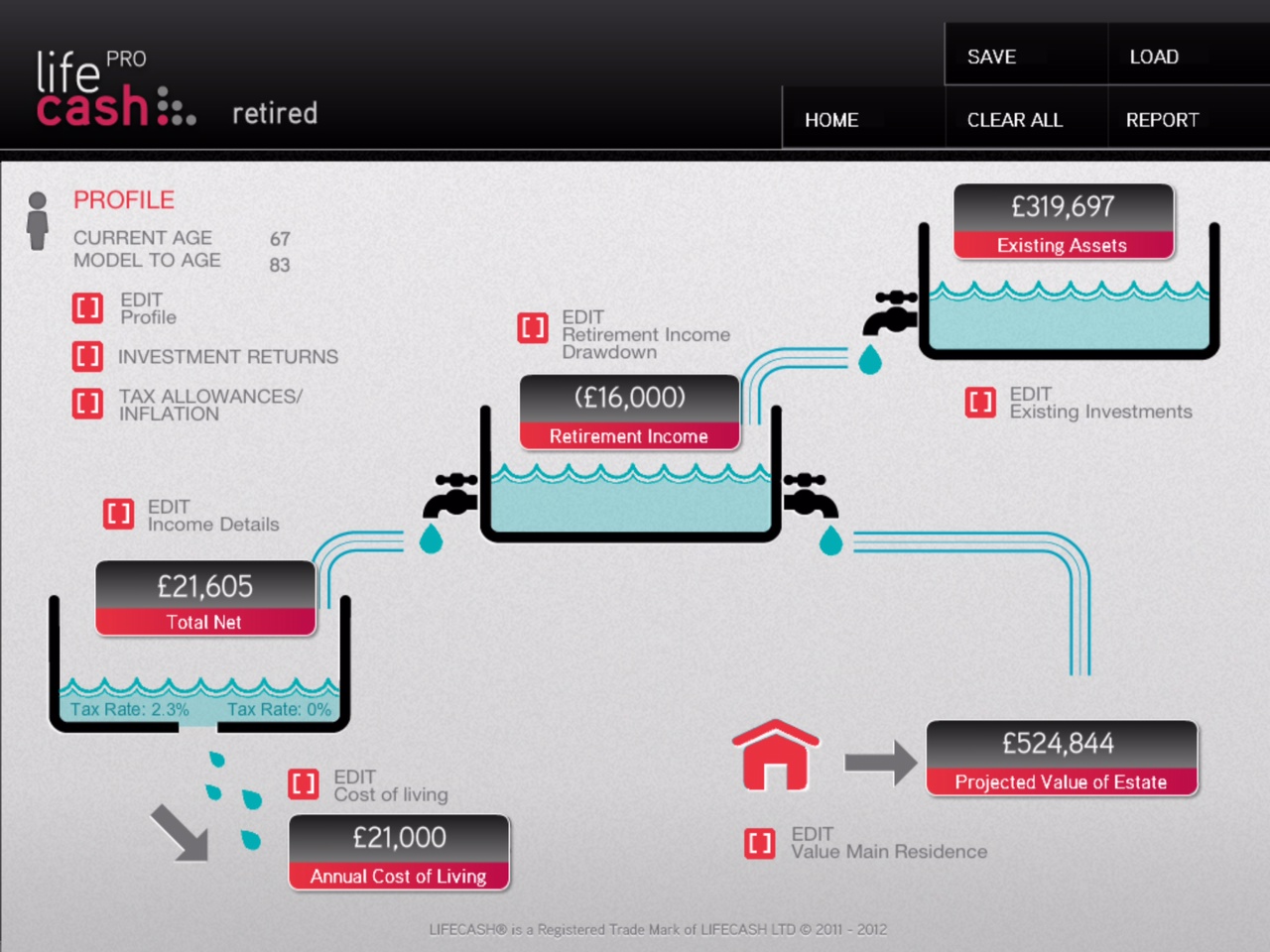 All the adviser has to do is enter some basic details from the client factfind, adjust the variables and the app produces a clear financial plan within a few minutes. Multiple scenarios can be demonstrated and saved instantly, for future use as part of the suitability letter.
The Adviser Home Offer
1 month free trial and a 25% discount.
Adviser Home has negotiated a special deal for advisers offering the standard LifeCash Pro app for £15 per month, rather than £20 per month (when downloaded via iTunes). If advisers prefer, they can have their own company logo uploaded on to the App, and the cost is £18 per month with no minimum contract or set up charges. For a free 1 month trial contact us by email [email protected] and we'll do the rest.
For multiple user contracts and requests for a demo contact [email protected] quoting the Adviser Home offer.
To get started with a 30 day free trial email: [email protected]
LifeCash Apps will add you as a user to their database, when you will be able to download the LifeCash Pro App from the App Store using your iPad. To unlock the App you will need to add your email address followed by the password, which LifeCash Apps will provide to you by return email.