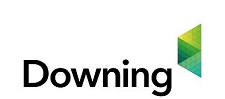 Jun 17, 2020 10:00 AM
The best way to assess a fund manager's approach is to have them answer the right questions. With this in mind we have set up this session with Lawrence Gosling - leading investment journalist in discussion with Downing Fund Managers' highly experienced and award winning fund manager, Rosemary Banyard. Lawrence will also bring in independent portfolio manager, Tony Yousefian from Becketts who will consider the issues facing advisers managing client portfolios in the current market.

Our subject is the market conditions today, opportunities and prospects against a backcloth of the new fund Rosemary manages, The VT Downing Unique Opportunities Fund. She will answer questions about her philosophy, process, strategy and tactics – drawing on her long experience with Schroders.

We anticipate an excellent discussion and having known Lawrence for over 30 years, we know he will ask the right questions. We think this three way discussion is more valuable for you than a procession of slides with a voice over.

Register now and speaker details

To broaden out the conversation we are inviting you to send in your questions beforehand and Lawrence will ask Rosemary on the day. Once you have registered you will see how to send in the questions.